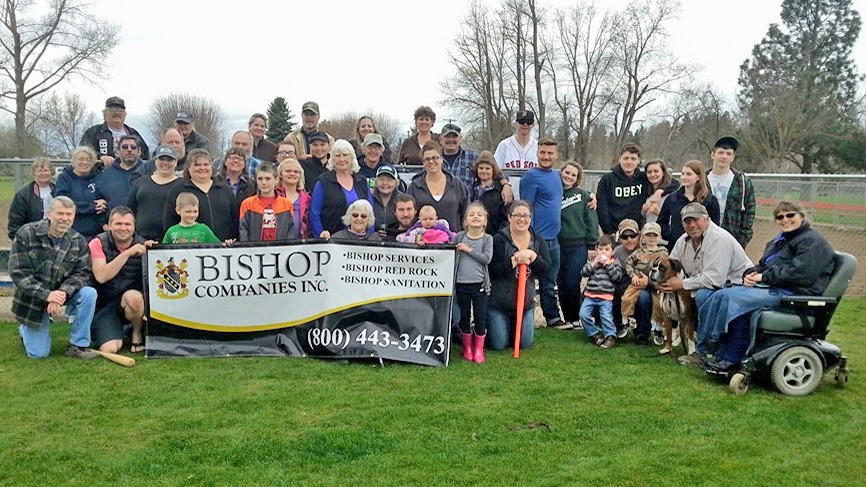 At Bishop, we don't just care about hiring the right people. We also care about working with them, getting the best from them, helping them achieve their goals, and keeping them. The success of our company depends on convincing talented people (like you) that you'll love working with us, getting you to join us, and then most importantly, making sure you love it so much that you stay. If this sounds interesting, give us a call or send an email.
Providing the best reliable service by being responsive to customer needs 24/7 is the Bishop mission. Along with impeccable service and fair pricing, Bishop Sanitation also takes on the important role of educator. Whether it's in the field, over the phone, online and at various regional events, customer education is part of the complete Bishop package. Even in the middle of the night, on a holiday weekend during an ice storm; Bishop is on the job. At your service. Every time. Chances are, you've already spoken with some of our excellent customer care team members shown here:
When Bishop Sanitation's founder, Blake Bishop began in the business of clean, the Beatles had just released their first single, "Love me Do" and gas was priced at 28 cents per gallon. Blake crafted those first portable toilet units from plywood, slapped on a coat of white paint, drilled out the letter "B" for branding & ventilation and started meeting the portable sanitation needs of the greater Goldendale area.
After working beside Bishop, and learning the business from A – Z, Edgar Holbrook purchased Bishop Sanitation in the late 70's when gas averaged 86 cents per gallon. Ed's strong work ethic, strategic vision, environmental stewardship and hands-on management style enabled Bishop Sanitation, Inc. to become the premier provider of clean and affordable sanitation services throughout the Columbia Gorge.